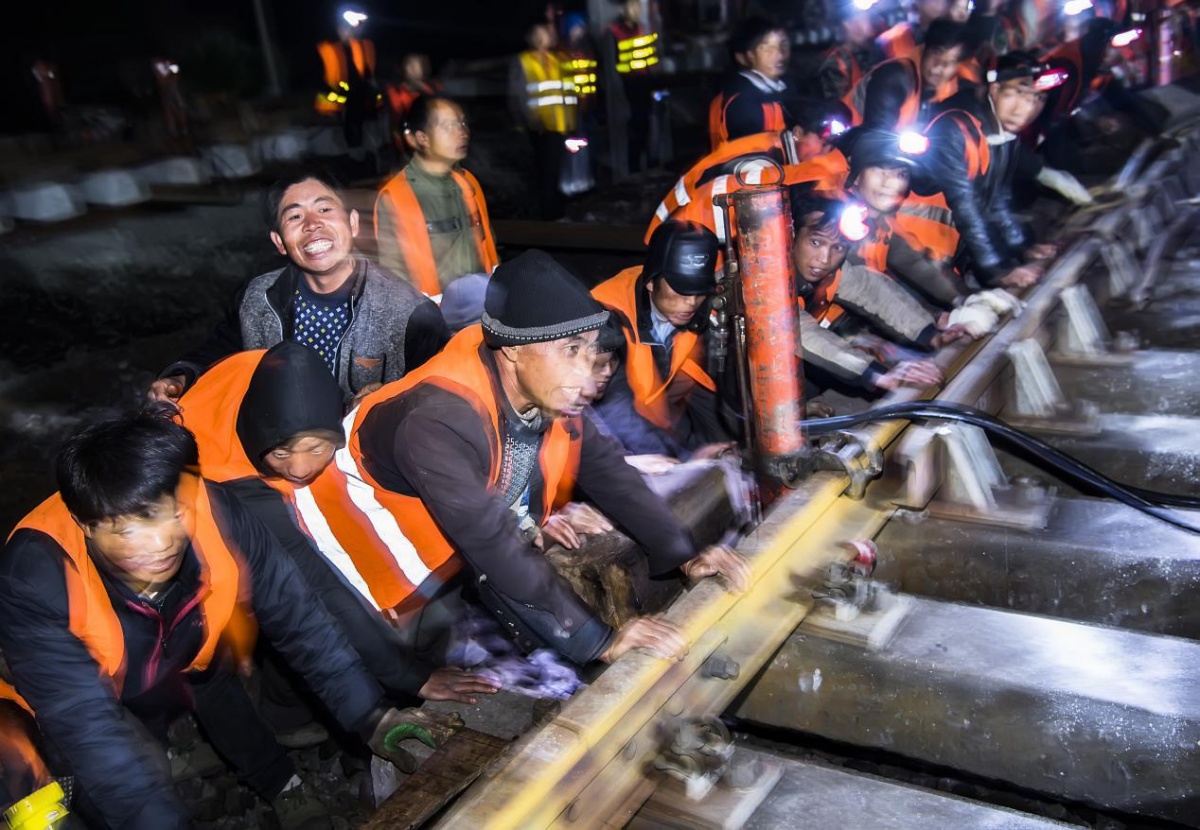 Dial the scene
At 8 o'clock on December 27th, after nearly 2,000 operators and 360 minutes of intensive and orderly construction, the China Railway Fourth Bureau South (Ning) Kun (Ming) Railway South (Ning) Bai (Se) section of the second line of eight additional lines to complete the dial-up And opened to traffic smoothly. At this point, the Nanbai-Zhengzhou second line of the Nankun Railway was opened to traffic.
The 8 dial-up interfaces of the three stations are Silin, Shanxin, and there. At 2 am on the 27th, nearly 2,000 workers entered the construction site, picking up ballasts, technical surveys, sawing rails, translating rails, mechanical maintenance, and restoring lines ... After 6 hours of construction struggle, at 8 am, Nankun Railway The construction of 8 access points of Nanbai Zengjian Second Line and Third Station was completed, and the workers and machinery were safely removed.
Nanbai Zengjian Second Line 3 bid project has a total length of 46.1 kilometers, involving long tunnels, deep-water foundations, jacking, and high-filling deep excavation (blasting). Among them, more than 80% of the construction is near the business line, and its construction difficulty is described by the industry. For "dancing on a wire rope".
The Nankun Railway is an important passageway for passenger and cargo transportation in the southwest and south China regions, and it is also the main passageway to the sea in the southwest region. After the completion of the second line of the Nanbai-Zhengzhou-Nanbai Railway, the single-line transportation from Nanning to Baise will become a dual-line transportation. The transportation capacity will be increased from 27 million tons to 110 million tons, and the transportation capacity will be increased by more than 4 times. Opening transport corridors along the railway with South China and the Pearl River Delta region is of great significance to promote the industrial development of poor mountainous areas in the southwest and accelerate regional economic speed.