时间:2018-01-02 12:46:49 Source: Guangxi News Network-Nanguo Newspaper Time: 2018-01-02 12:46:49
Wenchang Road passed through the temporary maintenance yesterday and resumed traffic that night. The construction party specially reminds:
Electric vehicles are prohibited from entering the underpass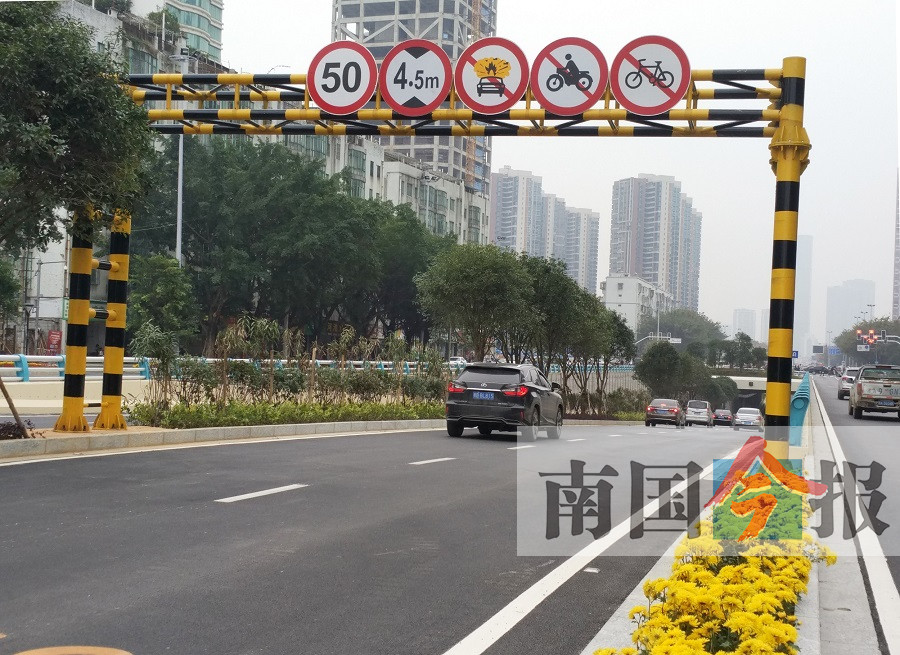 The newly opened underpass is forbidden for electric vehicles.
On January 1st, a citizen reported to this report hotline that Wenchang Road in Hedong District of Liuzhou City passed through the channel, which was opened and closed. The reporter learned from the construction unit that because of temporary maintenance, one of the lanes will be temporarily closed, and traffic will be resumed that night, which will not affect citizens' normal work on January 2.
The Wenchang Road underpass officially opened to traffic at 10 am on December 31. In the afternoon of January 1st, when the reporter went along East Road from East to West along Wenchang Road, he could pass directly through the underpass, which is very convenient. There are also many green plants planted in the underpass, which are very beautiful. The entrance from the west to the east, and the entrance to the lower passageway were sealed.
Why was the passageway closed just after the opening of the day? The reporter found the construction unit with questions from the public. A person in charge of the construction unit introduced that after a day of trial operation, many large trucks rushed past. They found that there was a small problem inside the lower passageway, so they temporarily closed west for east for maintenance. After overtime maintenance, it was completed that night and traffic was resumed.
The person in charge also introduced that electric vehicles are not allowed to enter in the downpass, but many citizens do not look at the signs and enter at will is very dangerous. The construction staff also saw a citizen pushing an electric vehicle without electricity and going backwards in the underpass, which was very dangerous, and he was immediately advised to leave.
The reporter also noticed that the speed limit of the lower passage was 50 km / h. Because there are no traffic lights, many drivers have increased the throttle, passed quickly, and even overtaken in the underpass. The person in charge stated that, as with all tunnels and underpasses, overpasses are not allowed on this underpass. Once a traffic accident occurs in overtaking, the entire Wenchang Road will be seriously congested. I hope everyone can follow the traffic rules.
The reporter also learned from the construction unit that because the decoration of the side wall of the passageway has not been completed, some lanes inside the passageway may be temporarily closed for decoration. In addition, after a period of trial operation, the traffic lights and signs in the surrounding sections may also be adjusted. Please pay attention to it in the past.
Guangxi News Network-Nanguo Jinbao reporter Liao Yanming